Some Favourite Books
Jude The Obscure by Thomas Hardy
White Girls by Hilton ALS
A Time To Keep Silence by Patrick Leigh Fermor
Silk by Alessandro Barricco
The Great Gatsby by F. Scott Fitzgerald
Letters to A Young Poet by Rainer Maria Rilke
The Gastronomical Me by M.F.K. Fisher
The Auberge of The Flowering Hearth by Roy Andries de Groot
How to Cook a Wolf by M.F.K Fisher
Maggot by Paul Muldoon
False Self – The life of Masud Khan by Linda Hopkins
Wise Blood by Flannery O' Connor
Justice Across Boundaries – Whose Obligations? by Onora O'Neill
Niels Lyhne by Jens Peter Jacobsen
Marie Grubbe by Jens Peter Jacobsen
An unsuitable attachment by Barbara Pym (and all her others).
The Olive Farm by Carol Drinkwater
When Breath becomes Air by Paul Kalanithi
Tennessee Williams – Everything.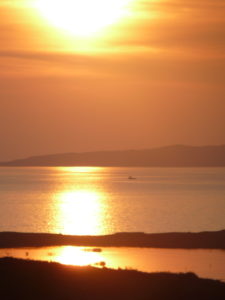 Therese Raquin by Emile Zola
The Call of The Wild by Jack London
A World History Of Art by Hugh Honour & John Fleming, Seventh Edition.
Driving over Lemons by Chris Stewart
Jiving at the Crossroads by John Waters
Contact! by Jan Morris
Wide Sargasso Sea by Jean Rhys
Imaginings of Sand by Andre Brink
In Cold Blood by Truman Capote
Darkness Visible by William Styron
J'Accuse by Graham Greene
Solar Bones by Mike MC Cormack
A Time in Rome by Elizabeth Bowen
Women from The Ankle Down – (The Story
of Shoes And How They Define Us).
Blindness by Jose Saramago
Setting Free The Bears by John Irving
A Heart so White by Havier Marias
The Land of Green Plums by Herta Muller
South From Grenada by Gerald Brennan
Stoner by John Williams
Sheltering Sky by Paul Bowles
The Bostonians by Henry James
Subliminal by Leonard Mlodinow
Ravelstein by Saul Bellow
By Grand Central Station I Sat Down And Wept by Elizabeth Smart
Slouching Towards Bethlehem & The White Album by Joan Didion & all the others.
Long Day's Journey Into Night by Eugene O'Neill ( Critical Edition) Edited by William Davies King. Foreword by Jessica Lange
The Art of the Personal Essay by Phillip Lopate
Poems of Boris Pasternak chosen and translated by Lydia Pasternak Slater